The Ford Bronco and the Ford Bronco Sport: Which Should You Buy?
Kerry Ford in Cincinnati Has The Info You Need to Make Your Decision!
Both the brand-new Ford Bronco and the Ford Bronco Sport are tough enough to take on whatever outdoor adventures you have in mind. Both offer Cincinnati off-roaders powerful engines and 4x4 drivetrains standard. The Bronco Sport is smaller and less expensive yet still fearless outdoors. The Ford Bronco is bigger and offers more options, like a choice of manual or automatic, two doors or four doors and a fixed or removable roof.
The Ford Bronco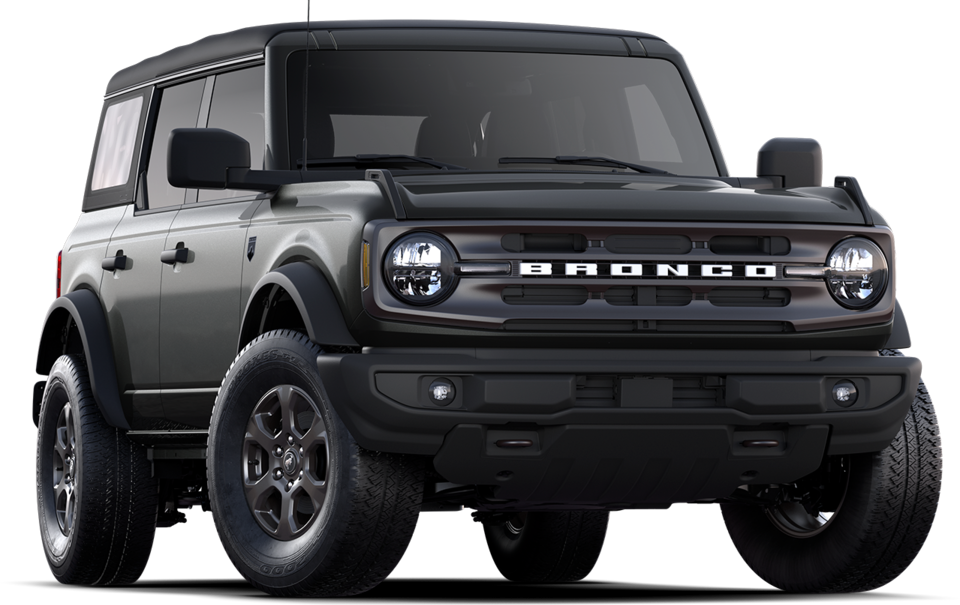 The Ford Bronco Sport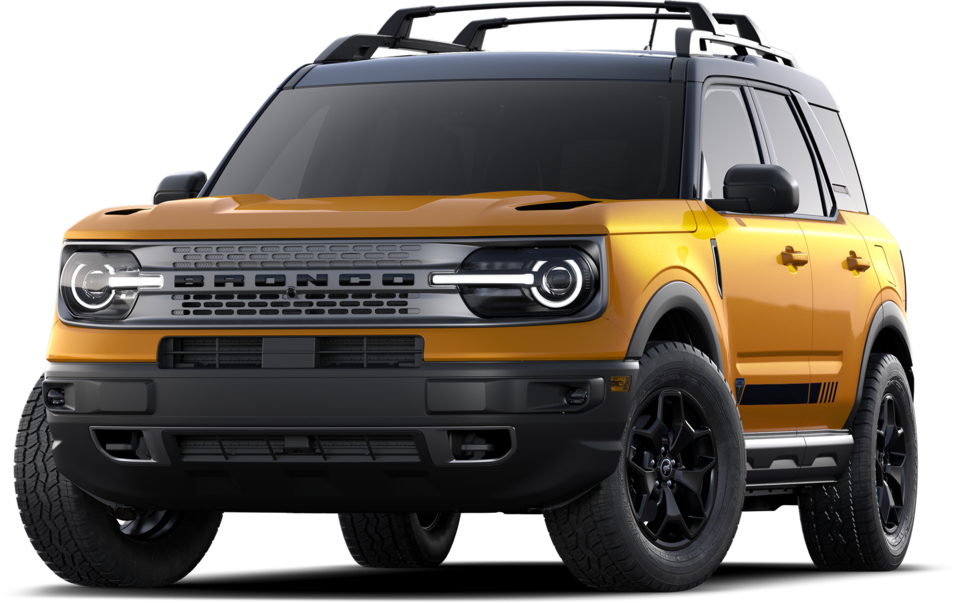 Performance
As you'd expect, the larger Ford Bronco offers bigger, more powerful engines, although both models can get the job done when you're off the beaten path. The new Bronco starts with a 2.3-liter EcoBoost® four-cylinder engine that generates 270 horsepower and 310 lb-ft of torque. The step-up engine choice is a 2.7-liter V6 with 310 horsepower and 400 lb-ft of torque. Choose a seven-speed manual transmission or a 10-speed automatic.
The Ford Bronco Sport begins with a 1.5-liter EcoBoost® three-cylinder engine that gives you 181 horsepower and 191 lb-ft of torque. If you want to go with the smaller Bronco but also want more power, the optional 2.0-liter four-cylinder engine gives you 250 horsepower and 277 lb-ft of torque. Off-roaders from Springdale and Fairfield OH will have a great time test driving both.
Off-Road
The newest Ford Bronco is the more formidable off-road vehicle. Its suspension is upgraded and it has exceptional ability to absorb bumps. But the Bronco Sport can hold its own off-road. It gives you up to 8.8 inches of ground clearance, the enhanced traction of a locking rear differential and the freedom to select any of several traction control modes to match whatever surface you're on.
Configurations
The Ford Bronco is available as either a two-door or four-door, and you can also choose between a soft or hard top. In addition, the Ford Bronco gives you the choice of a fixed roof or one you can remove to get maximum exposure to whatever Mother Nature sends your way. Both Bronco and Bronco Sport are available with rubber flooring to help weatherproof even the most daring adventures.
Exterior
Both the Bronco and Bronco Sport continue with essentially the same dimensions. The larger 2022 Ford Bronco 4-door measures 189-190" L x 76-79" W x 72-75" H. The 2022 Ford Bronco is slightly smaller than the 2-door Bronco, with the Bronco Sport measuring 173" L x 74" W x 70-74" H. The Ford Bronco has best-in-class ground clearance at 11.6 inches. The Bronco Sport has an available 180-degree front camera with split-view.
Fuel economy and Towing
When you drive the Ford Bronco's base engine you'll get an estimated 20 mpg in the city and 22 mpg on highways. Go with the V6 and gas mileage is 18 mpg in the city and 20 on the highway. The Bronco Sport comes out ahead in this comparison with its base engine getting 25 mpg in cities and 28 mpg on highways. The Bronco wins when it comes to pulling power, towing up to 3,500 pounds vs. the Bronco Sport at 2,200 pounds.
Interior Technology
Inside, both the new Ford Bronco and the Ford Bronco Sport have the same standard features. That includes a Wi-Fi hot spot, an audio system with six speakers, an 8-inch touchscreen and the convenience of Apple CarPlay® and Android Auto™ compatibility. Both models offer an optional 10-speaker Bang & Olufsen® sound system, something you'll enjoy when you're heading out for fun away from your home in Hamilton or West Chester, OH.
Explore both models at Kerry Ford in Cincinnati
The Ford Bronco and Ford Bronco Sport are both waiting for you to discover at Kerry Ford. Browse our complete selection, identify the model that's the best match for your outdoor dreams and take a test drive soon at Kerry Ford in Cincinnati, OH.